Monday Jul 18, 2022
Adam Stocker Shows How Broadway Costumers Are Like Engineers & Should be Paid Accordingly
This past week as Anne of Green Gables went into tech rehearsal and we finally had our first public performance, I was reminded that there is a very particular important step that happens as you leave the rehearsal studio and finally start working on stage and that is the introduction of costumes. For me as an actor the adding of costumes is a big step forward in the development of my character. It informs how I move, how I stand or sit, and gives a sense of class or position, even the confidence my character has. And so today I'm talking with someone who does costumes for a living and shares with us the true artistry that goes into this element of theater making.
Since moving to NYC from Michigan, Adam Stocker has made costumes for Broadway, Off-Broadway, cruise ships, and even Disney. Lately, he's also been advocating for workers rights and focusing on inequalities in theater that affect the costume industry. And this was actually how we connected on Instagram, as he was creating posts and messages to find solutions for a more equitable future.
Learn more about Why I'll Never Make It at whyillnevermakeit.com 
----------
Why I'll Never Make It is hosted and by Off-Broadway actor and singer Patrick Oliver Jones and is a production of WINMI Media, LLC. It is a Top 25 Theater Podcast on Feedspot and is also a part of Helium Radio Network and a member of the Broadway Makers Alliance. 
Background music in the episode by John Bartmann and Blue Dot Sessions is used under a Creative Commons Attribution-NonCommercial 4.0 International License.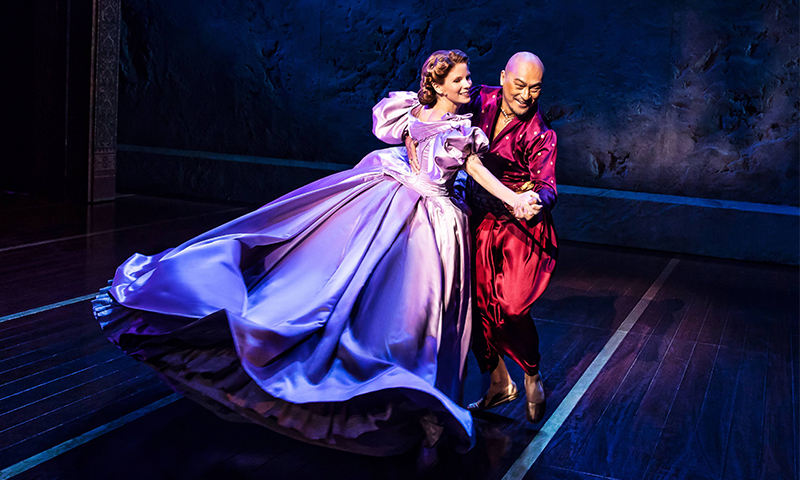 Clothes make the man — and the woman — as the old adage proclaims. And that is doubly so in the case of theater. Those who act on the stage will tell you that the costumes are the final piece in their transformation into their characters. The work of a great costume designer is to establish personality, time, place, and attitude through the right clothing. And the work of stitchers, pattern makers, and technicians like Adam Stocker is to bring the designer's vision to life (and make it last 8 shows a week for months, even years, on end). Over the many decades of the Broadway musical there have been some amazing costumes on the stage, but there are a few standouts that have achieved legendary status. Back in 2020, Broadway Direct took a look at 14 of Broadway's most iconic musical costumes.
Final Five Questions with Adam Stocker
After our lengthy interview on the ins and outs of costume-making, Adam answered five final questions on the inspirations and advice he's received throughout his time in theater. You'll find his answers and more on the WINMI Blog.